JV-602 Textile Chemical Agent, Unique Polycationic Fixing Agent Compounds
JV-602 water
fastness Fixative
agent
is used for fixing color treatment of reactive, direct, vulcanized dyes and printed fabrics, which can significantly improve various fastness of fabrics. Outstanding alkali resistance, can be used in cotton fixation after mercerizing process.
1.Product name:JV-602 color fixing agent;
2.Trademark:Jervay;
3.Lonic:
Cation
;
4.Free sample:Available;
5.Ingredient:
Polycationic compounds
;
6.
Environmental Protection:
No formaldehyde, in line with environmental performance
;
7.
Appearance: L
ight yellow to dark yellow transparent liquid
8.Solubility:Easy to disperse in any proportion of tap water;
Feature

Solid color working liquid falling color is rarely effective to avoid shallow peeling and color change;

The color of the fabric treated with this product will change very little, which will not affect the original style of the fabric;

Outstanding alkali resistance, which can be used in mercerizing process of cotton after fixation;

The rubbing fastness, soaping fastness and perspiration fastness of the treated fabric are improved significantly;

Method of application,
usage such as:

Impregnation method:




JV-602 Fixing agent:1-3% o.w.f




Bath ratio

:

1:8~15




Temperature & time

:

40~50ºC x 15~20min




Dyed cloth → impregnated in a working solution of 40~50ºC

,run 2-~30min→

Washing → drying.

Dip rolling method:
JV-602 Fixing agent:10-30g/L.


Dyed cloth →

room

temperature

, One dip and one roll working fluid→

finalize the design

.

Packaging and storage:

125 kg/barrel

,

Seal and store at room temperature

,

The shelf life is 6 months
Please go thought our company's other products or customized: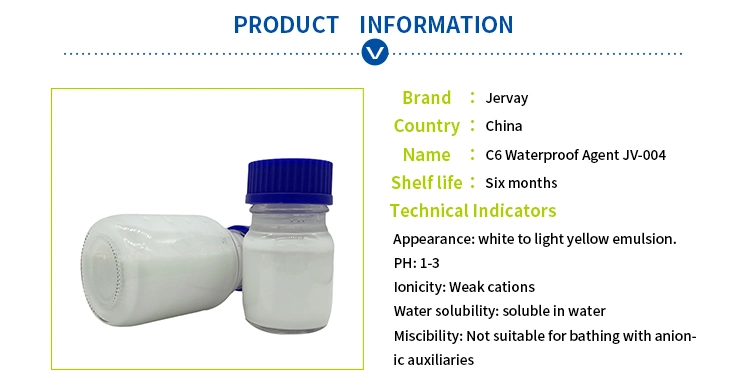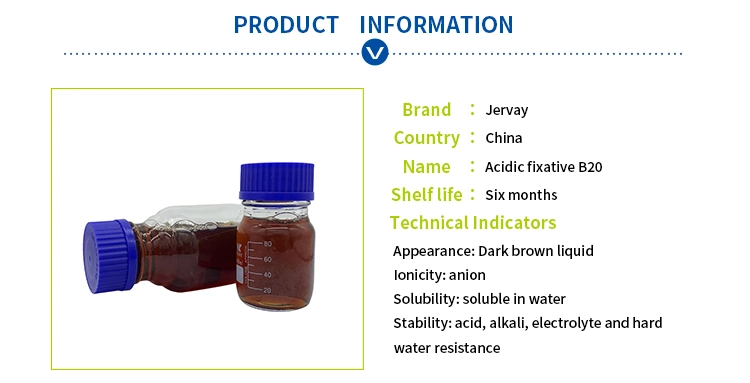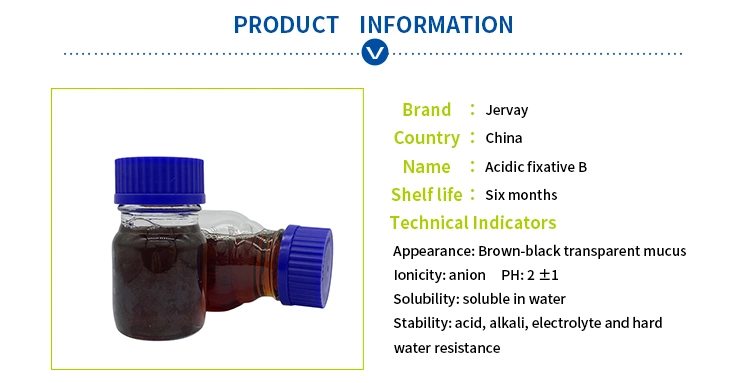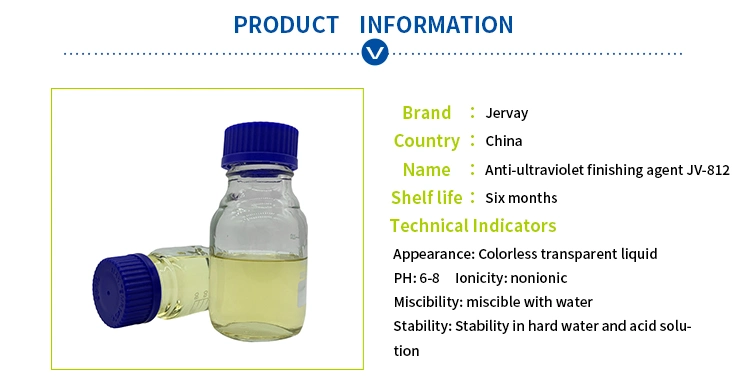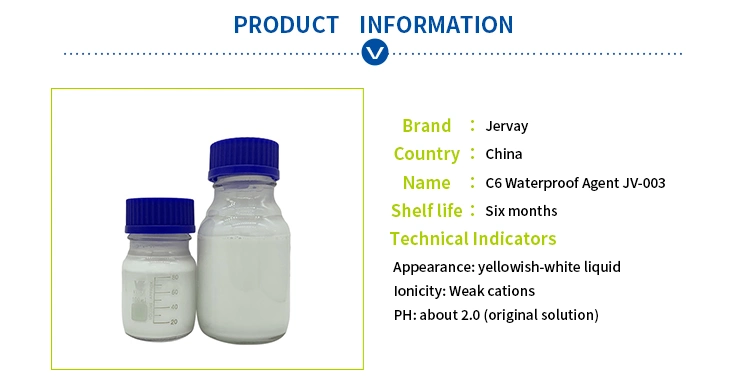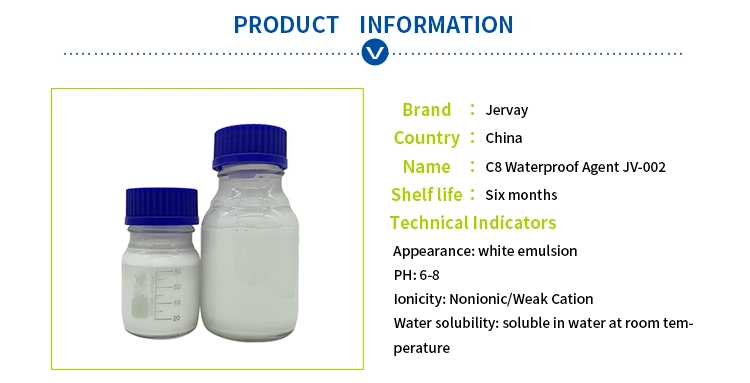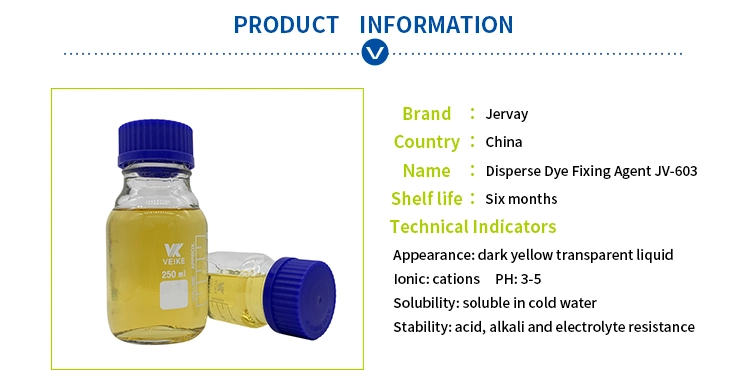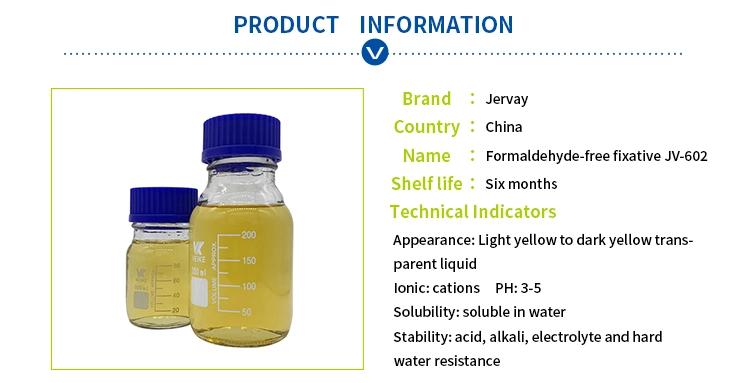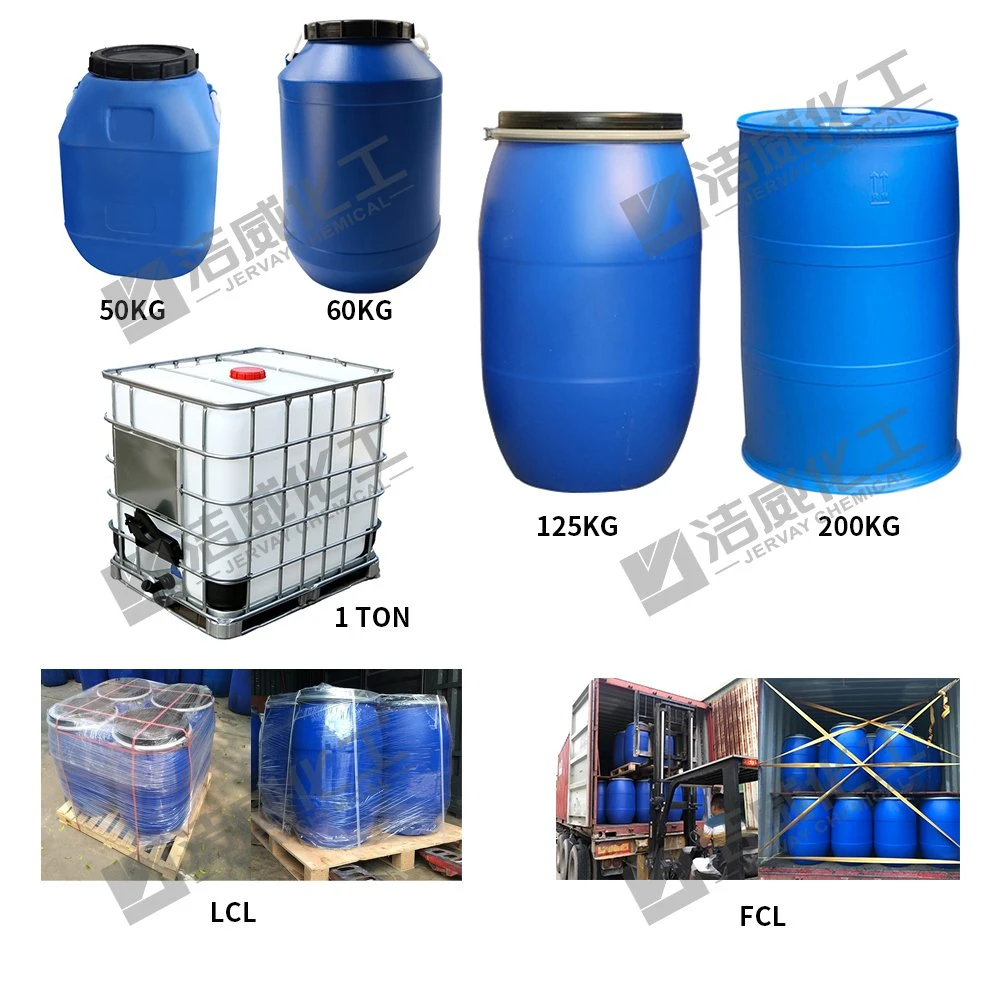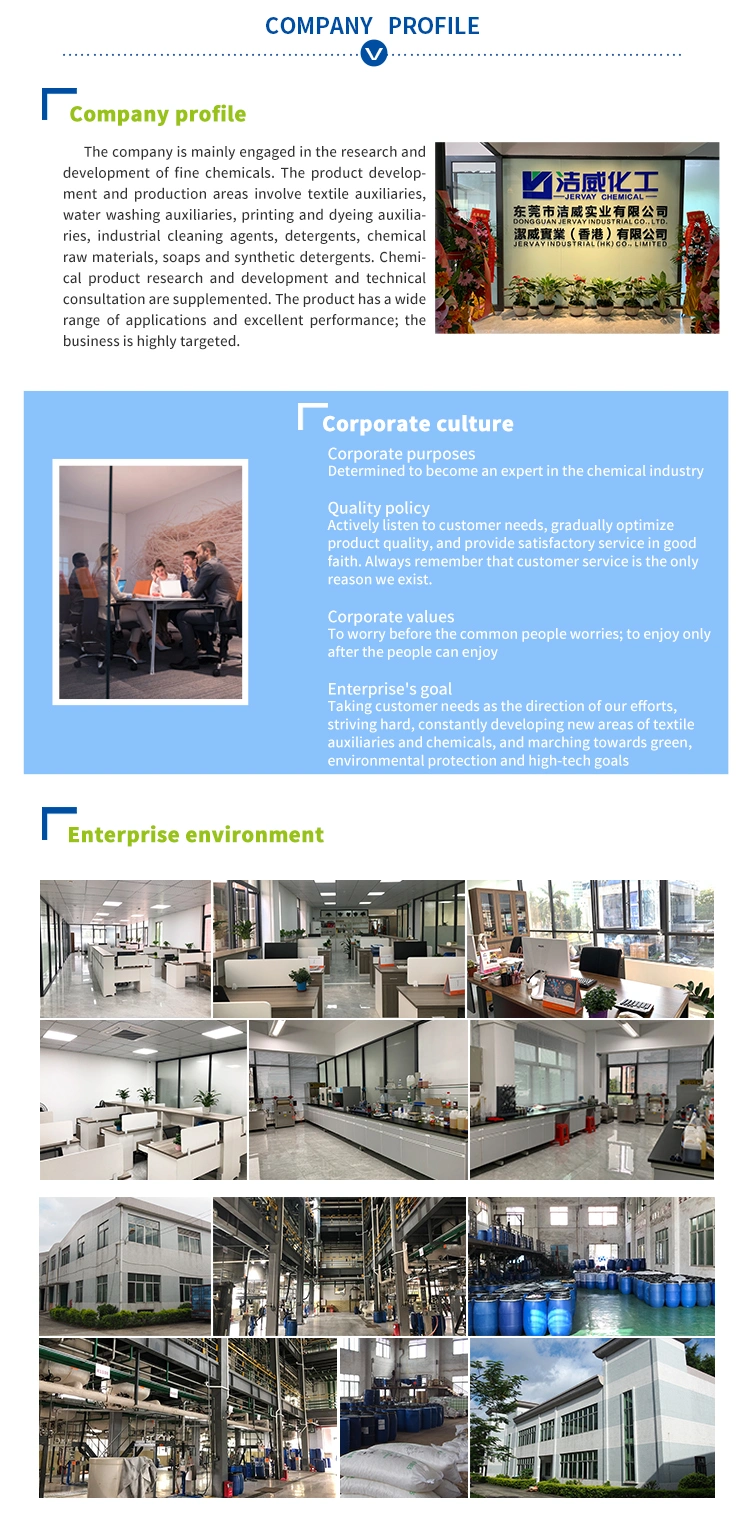 Q1: May I have a sample?
Yes, free sample can be sent on request. Please contact us if needed.
Q2: How can I know the price of the product?
Please contact us and provide the exact quantity, packing, destination port and other necessary information, we will quote according to your specific requirements.

Q3: I'm a small wholesaler. Do you take small orders?
Yes. If you are a small wholesaler, we are willing to grow with you.

Q4: What are the features of your products?
Our products are all with competitive quality and price, produced by our professional team. Also we can provide customized production service for you, to research and development products and meet your demands.
Q5: What makes your price competitive?
We own our factory, which means our products are factory direct sale, so we are competitive in price.
WHAT WE CAN DO
Product modes
We only choose 2 kinds of purchasing modes: overseas direct procurement & sole agent. To safeguard the quality of goods, the simpler, the safer.
Technical Support
Our R&D team will provide professional technical support to help you break through the trade barriers.
Service

- Perfect logistics and after-sales system.

- Free sample can be sent/made on request.

- Provide professional certificates like TDS/MSDS/SGS.

Cooperation

We keep cooperation with many famous international enterprises, such as BASF SE, Degussa AG and Wacker Chemie AG.
To learn more detail information, please don't hesitate to contact us.
Please contact us if any suggestion, we always try our best to meet your demands.