* LING YING Flatbed Cutting and Creasing Rule

Usage:
- Clicking/cutting steel rules are specially designed & developed for Die Cutting, and it can be formed into different shapes according to user's pattern designs.

- Applicable to cut and crease: corrugated board, plastics, greeting cards, labels, tickets, gaskets, laminated food/pharmaceutical and medical packaging, polyester, etc..

* Series: CB, CFDB, SB, SFDB, DR, SR,etc...
popular size : 2PT, 3PT, 4PT * 23.8mm

*** Other dimension and profile available as per customers requests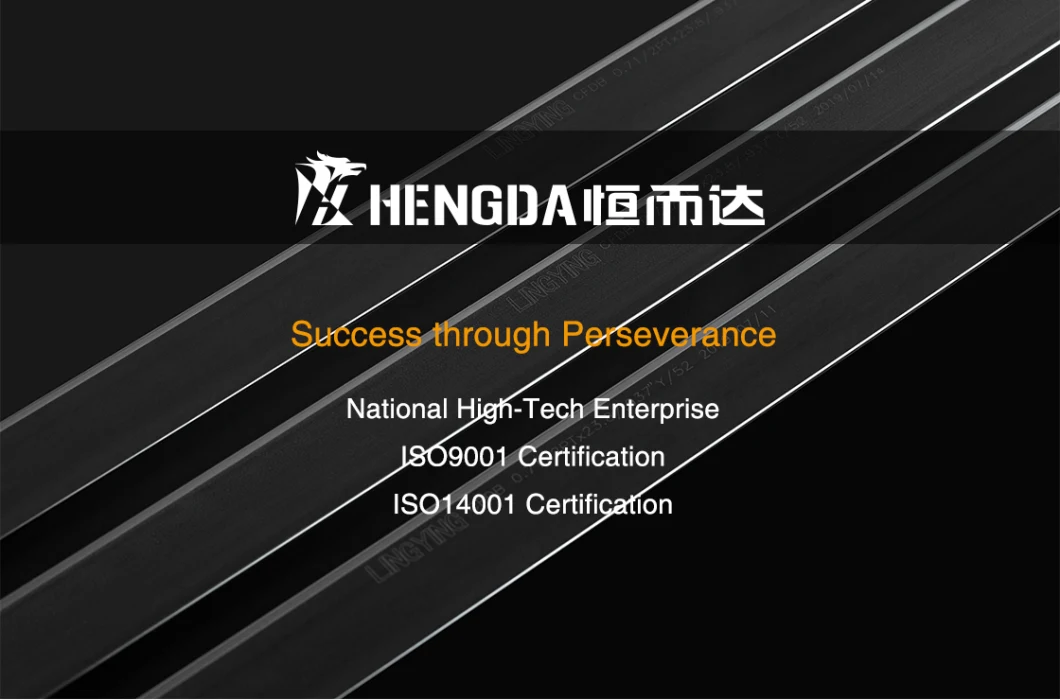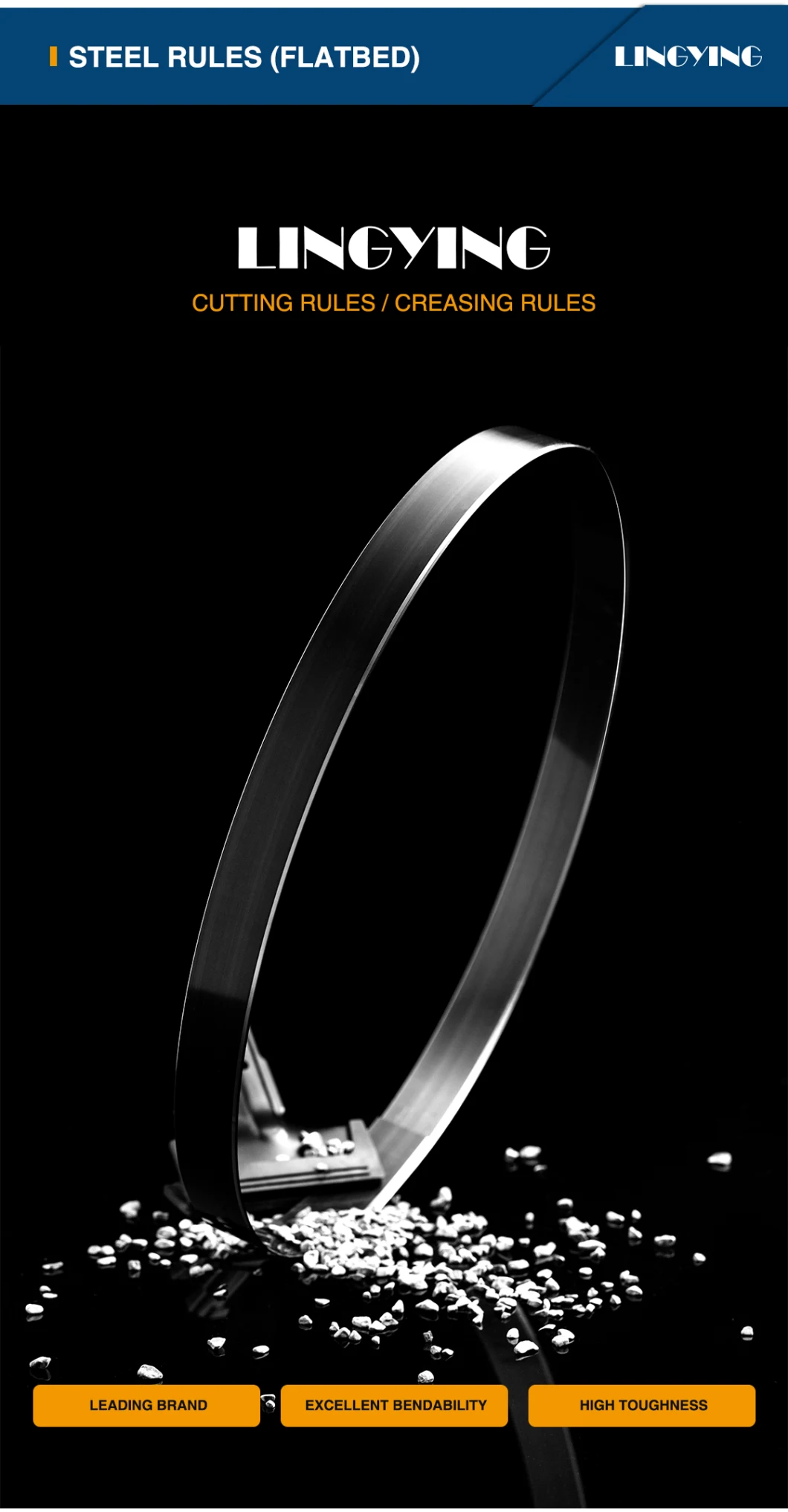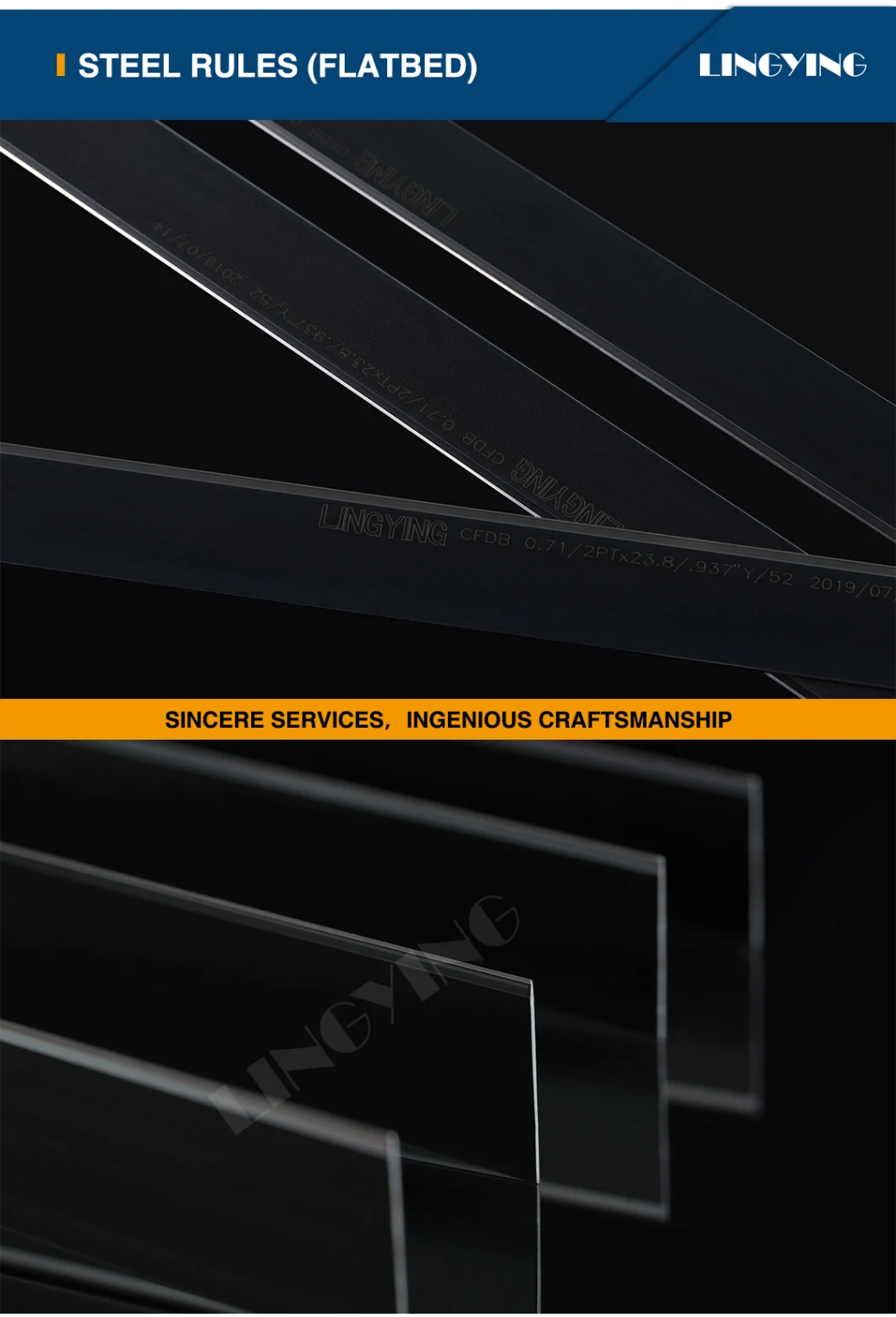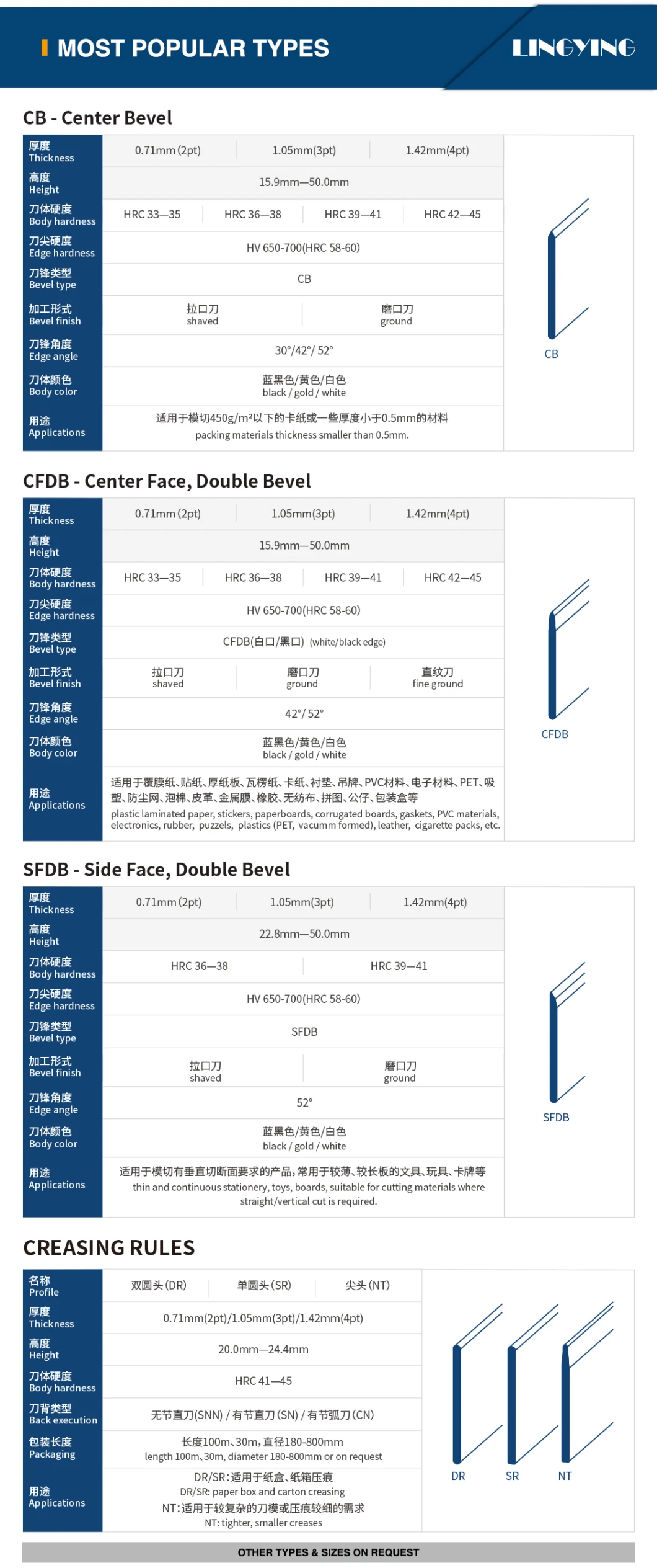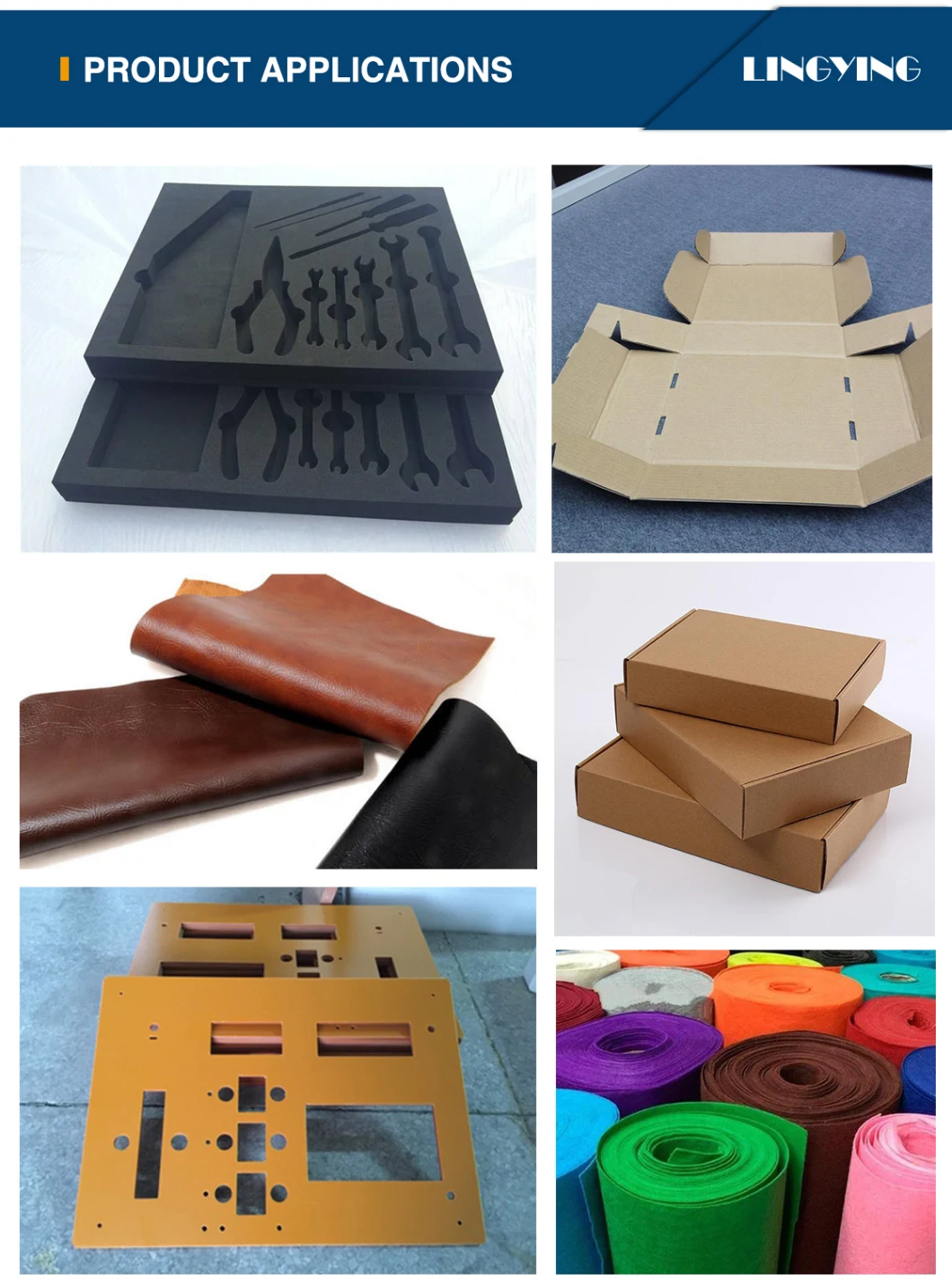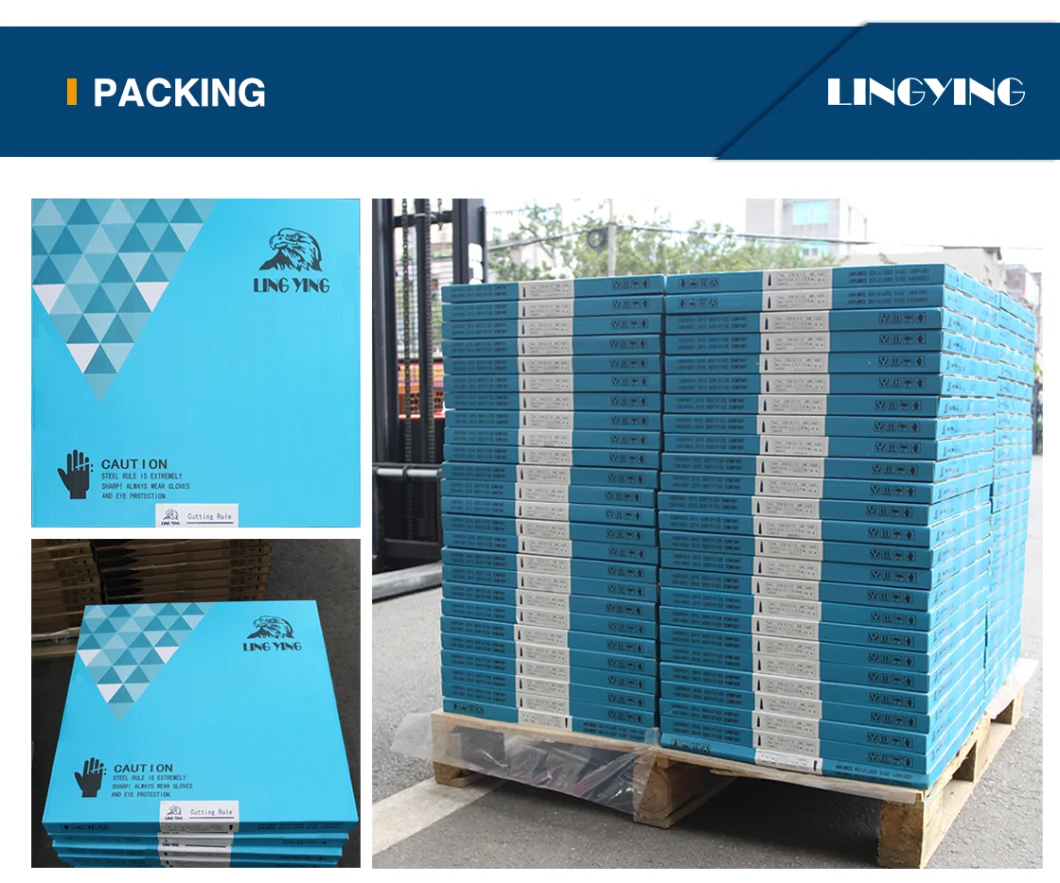 COMPANY HIGHLIGHTS:

1. Hengda was established in 1995, headquartered in Fujian Province, China with 5 branch plants at present. The total occupied area is close to 1,779,504.74 sq.ft and the building area is close to 430,556 sq.ft.

2. More than 550 employees, specializing in the cutting fields of new materials.

3. The company was honored as National Hi-Tech Enterprise.

4. Hengda's main products: rule die steel, bi-metal band saw blade, steel rule, rotary cutting rules, utility knife

5. The production capacity for rule die steel is 60million meters/year, bi-metal band saw blade 10million meters/year, steel rules (flatbed) 30million meters/year, rotary cutting rules 2million meters/year at present...

6. It has the most advanced latest production facility, imported superior raw materials, imported equipment, and production lines.

7. Strong professional R & D team, leading by more than 30 senior engineers.

8. Self-innovated and self-designed products, self-owned brands.

9. ISO:9001, ISO:14001 certified; patents owned company. 100% strict Q & A control.

10. ON-TIME delivery.